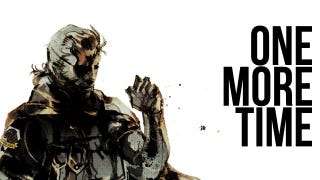 Now that Bayonetta developers Platinum Games are working on Metal Gear Rising, Kojima Productions is free to work on something else. Like...another Metal Gear Solid game.
The studio has begun a recruitment drive for "the latest Metal Gear Solid" which will be appearing on "high-end consoles and PC". It'll of course be built on the company's proprietary FOX Engine.
Interestingly, it's being pitched as a global development operation, with positions available in both Tokyo and California.
The last we heard about a new Metal Gear game was when series creator Hideo Kojima said there'd "probably" be a Metal Gear Solid 5. And late last year images surfaced of a "new title" Kojima Productions were working on which, with its military leanings, looked very much like a Metal Gear game.