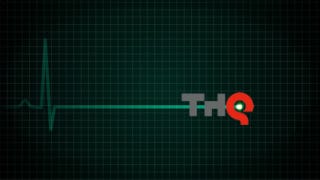 In 2007, shares in publisher THQ were going for over $30 a piece. Today, in 2012, they're going for around $0.70. Studios are rumoured to be on the chopping block. Over 200 employees are being let go. And the company's boss has taken a 50% pay cut.
How'd it all go so wrong?
Easy. THQ has been one of the most poorly-managed publishers in recent memory. What was once a troubled second-tier publisher (in 2008 it closed five studios and sold a few more off) got it in its head a few years ago that it wanted/needed to compete with the big boys, the EAs and Activisions of the world, and figured the best way to do that would be to spend money. A lot of money. Blockbuster money, the kind of money it couldn't back up with blockbuster games.