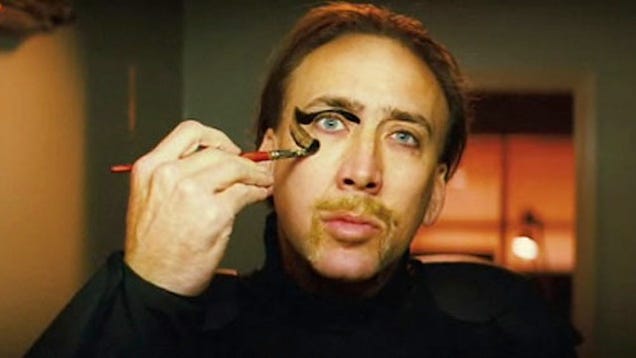 Greetings, Kotaku friends. Welcome, one and all, to our evening open thread. It's Tuesday, the last day of January. We're already "into" 2012. How did that happen? I guess time went forward, and took us with it.
Before you chat, here are some fun things from around the internet that you may enjoy:
I trust you saw Kristen Bell lose it over a sloth? - Aw, this makes me really like her. She's a mess! Sloths are cute!
The sometimes great, sometimes dumb, always beloved-by-me Chuck has gone off the air - NPR's Linda Holmes gives the show a fitting farewell.
Michelle Obama's Twitter feed is funny - At least, it's funny if you read through it and imagine that she's writing it, and she just really likes to talk about herself in the third person.
Adam Sandler is going to be in Candyland movie - No, seriously.
"Think about your dad!" - Just found myself rewatching this and thought I'd re-share it.
"The Most Amazing Nicolas Cage Interview You Will Ever Read" - "I would like to hook up with one of the great Japanese filmmakers, like the master that made Ringu, and I would like to take The Wicker Man to Japan, except this time he's a ghost."
Hopefully you're still reading "Revolting Snack Foods of America" - This time, they have some lobster-cheese flavored Lay's. Mmmm... puke!
You know you want some dress sweat-pants right now. - You know you do! I do, anyway.

And that's what I got! Have good chatting, catch you tomorrow.