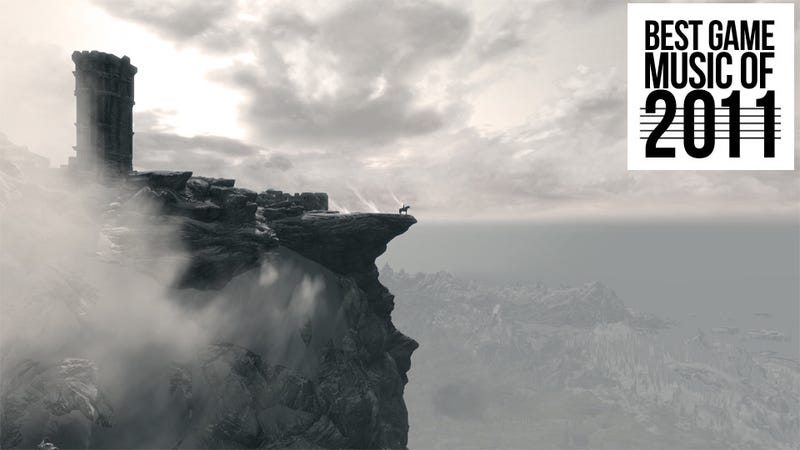 Believe it or not, Skyrim was not necessarily a shoo-in for our list of the best video game music of 2011. Epic first-person open world games can get into murky territory with their music, especially if the music plays too often.
The musical cues in Skyrim's open world can get as wonky as in any other open world game; sometimes you'll be walking along, minding your own business, and crashing combat music will begin to play. Or a lovely, haunting theme will play... as you watch a glitching character wander straight up a mountain and into outer space.
I went into Skyrim a bit hesitant; I liked composer Jeremy Soule's work on Oblivion and especially Morrowind, but my recent time with Bethesda's Fallout games (with apologies to composer Inon Zur) had left me wary. Both of those soundtracks had felt overly cloying and bored me to tears, and I muted them after a matter of hours.
Fortunately, my concerns were unfounded. Soule's work on the Skyrim soundtrack is bold and supremely confident, and is inextricably tied to the game it accompanies. More so than any game yet (even Deus Ex: Human Revolution), listening to these tracks makes me want to fire up the game right now and start playing. Hmm, I may do just that.