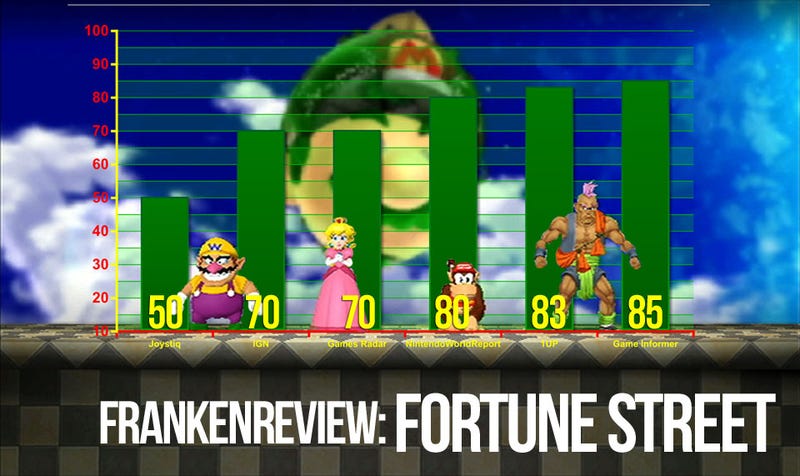 Fans have been clamoring for the popular Japanese financial board game series Itadaki Street to make it to North America since the original was released back in 1991. Fortune Street for the Wii scratches that itch bloody.
Featuring charming characters from the Mario and Dragon Quest series, Fortune Street seems like the perfect family party game, at least until you start to look past the colorful characters to the complexity of this Monopoly-flavored monster. I have to keep track of stocks? Can't I just pass Go and collect $200? I mean hell, just look at the screens below. If you have any idea what is going on there, you might be the one percent. Man, now I'm sad no one gave the game a 99, just to validate that reference.
What did game reviewers give this dense slice of financial gaming pie once they got past their initial gut reactions? Let's take a look.