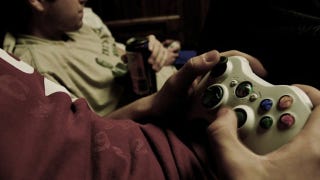 Is gaming addiction a real psychological affliction that should be recognized by the American Psychiatric Association? According to some studies as many as ten percent of all gamers could be considered gaming addicts. A new study from Texas A&M's Christopher J. Ferguson explains how those studies are doing it wrong.
Christopher J. Ferguson isn't a champion of gaming, but he is a champion of making sure other researchers are doing their job effectively. Much like he and his team recently did with studies on video game violence and depression, his recently-published article "A meta-analysis of pathological gaming prevalence and comorbidity with mental
health, academic and social problems" seeks to set the record somewhat straighter on gaming addiction through the use of meta-analysis.