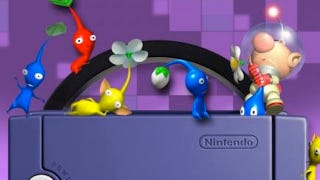 Happy 10th birthday, Nintendo GameCube. No one threw you a party.
The GameCube is, I believe, the most wrongly disrespected console in gaming history. People laughed at it because it was a purple box that played a Luigi game in an era when more people wanted to play Grand Theft Auto III on a black PlayStation 2.
People thought, back in the day, that it was stupid that the GameCube was going to have Zelda that looked like a cartoon, though Metroid being a first-person shooter? That sounded like an even worse idea. (I'm blaming "people", because, of course I didn't think these things. Never!)
Oh, the GameCube. It is the sigh of the console wars. It contributed to a cultural moment of Nintendo gaming irrelevance, an era that made Nintendo's top game creator "very sad."