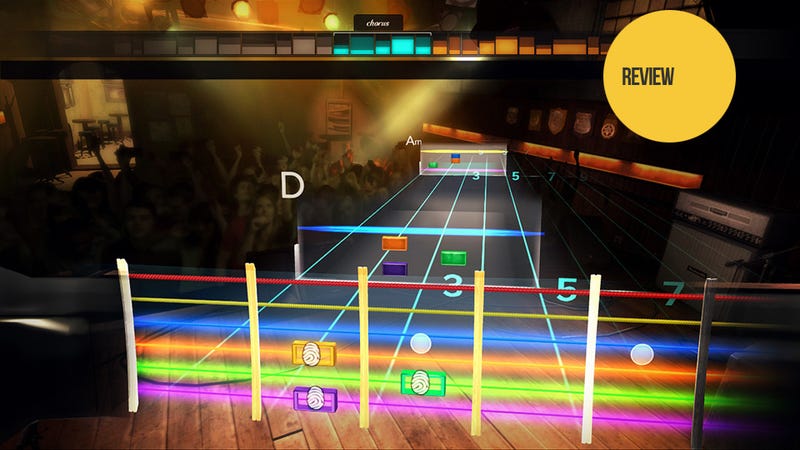 Imagine you live in a future ruled by robots. It's not that hard—between Milo, Siri, and their pet AIBO, we're about halfway there already. So here you are, going about your afternoon break from work at the cyber-mill, and you stop by the "Museum of Rock And Roll."
It's an imposing metallic building, much like all buildings are in this, the Age of The Robots. Alone in the middle of the museum's cavernous atrium stands a half-stack guitar amplifier enclosed in a huge soundproof glass case, outside of which hangs a small guitar and a mounted computer monitor. You walk up to the display and put on a pair of headphones—inside this glass case, you can see that the amp is turned on, its red power light glowing with ancient, forgotten life.
(Stick with me, this is going somewhere.)
You pick up the guitar. Its idle hum is muted through the headphones, but you can still feel some faint power through the glass. You pluck at a few strings. The amp seems to respond, though its tone is filtered; distant, hushed. You fiddle with the computer screen but can't quite figure out how to turn the amp up, or to get it to make different sounds. You pluck some more, mystified by the thing in your hands. Did human beings once play these? What was their purpose?
Suddenly, a soothing voice comes over the public address system: break is over, time to return to the cyber-mill. You put down the guitar and shuffle off, back to your life of indentured robo-servitude.
So, that's pretty much what it's like to play Rocksmith.
***
Ubisoft's Rocksmith is a game with a great premise, and one which I grew to dislike and then genuinely loathe over time. I gave a somewhat unclear gut-check back when the game came out, saying that I was giving the game a symbolic "yes" only because I knew it would get a "no" overall. In retrospect (and after spending much more time playing the game), I can see that I should have been clearer. I'm a staunch believer in the potential for games to teach music (I learned drums in part because of Rock Band) but I can't get behind Rocksmith's approach.