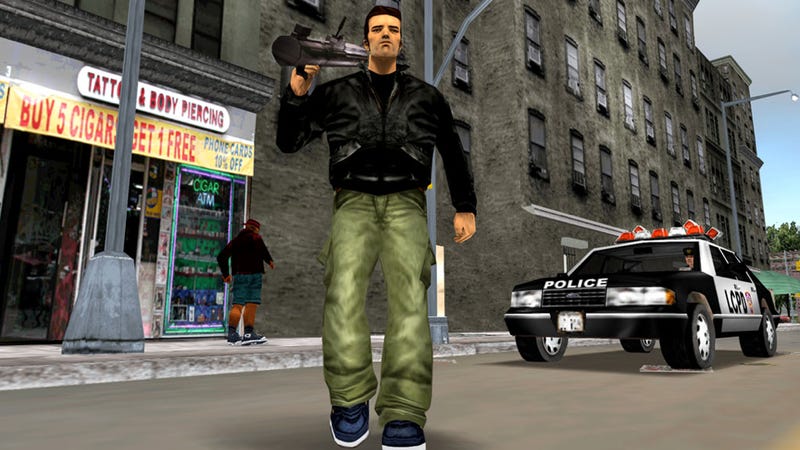 Ten years ago today, Grand Theft Auto III released for the PlayStation 2. It became, in the words of Time "a national obsession." In the mainstream media, it has since served as the No. 1 scapegoat for the corruption of youth through violent video games.
Rightfully considered an epochal entry in video game design, the open-world, 3D Grand Theft Auto III didn't arrive as a total surprise in 2001, even to the mainstream media of the English-speaking world. The game's predecessors in the Grand Theft Auto series had attracted condemnation from politicians and social scientists for depictions, implied or otherwise, of violent acts, especially against the cops, even before the retail release of the first game back in 1997.
Grand Theft Auto III released Oct. 22, 2001. Nearly a month before was, of course, the attacks of Sept. 11. Rockstar Games' Dan Houser has admitted concessions were made to the times; still GTA III deployed to enormous commercial success and red-hot controversy.