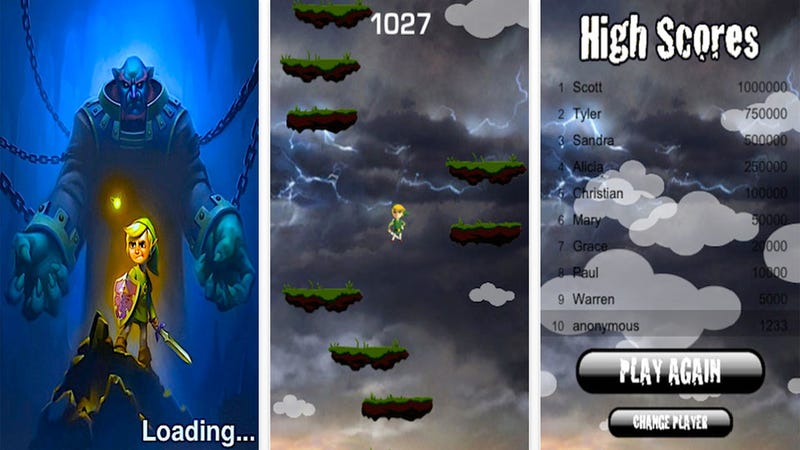 The chances of Nintendo ever bringing The Legend of Zelda series to iOS are slim to none, so iTunes seller Scott Avy brought Link to the iPhone himself.
Ultimate iZelda Climb, available now on iTunes for $.99, is actually two rip-offs in one. First we've got the direct Nintendo swipe of what looks to be Windwaker's Link, hopping from random floating island to random floating island. I'm surprised they didn't go with some sort of play on Skyward Sword for the name.
The creator also manages to swipe some excellent fan art from Deviant artist Kevin Keele to use as a loading screen.