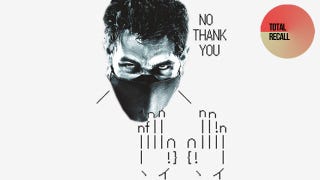 Today's Total Recall won't be about video game history. It's about dealing with what happens when video game history is dredged back to the present and coated in bright pink lipstick.
EA's Syndicate is but the latest in an ever-growing list of games that are reboots of old franchises. And they're reboots in the strictest sense: they reboot the thing, taking some core values or aesthetics and then changing pretty much everything else.
This makes many fans of the original work furious. But it doesn't have to be that way. Let me help you.
After a few years of therapy, I'm a recovered reboot griever. What would once send me into fits of apoplexy now elicits a shrug at worst, and sometimes even enthusiasm for the complete reworking of an old video game property.
I mean, in early 2010, I composed myself enough to write a barely civil story about Lords of Ultima, EA's re-use of the Ultima brand that had absolutely nothing to do with the classic RPG series of old. But behind the keyboard, I was furious.