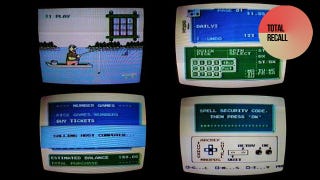 In 1988, Nintendo released a modem for its Famicom system in Japan. A crude device, it didn't allow for online play; just some downloadable stuff and access to basic news and information services.
The device was never released in the United States, but it wasn't for want of trying. Indeed, Nintendo figured at the time it had the perfect entry path for the add-on: the lottery.
The year was 1991, and with millions of Nintendo Entertainment Systems spread across the US, Minneapolis-based company Control Data Corporation had a bright idea: combine the consoles with advancing online technology to bring not online gaming into the homes of Americans, but online gambling.
Nintendo jumped at the idea. As it would, seeing as it gave them another chance to stack something on top of something else! With the company designing a new modem (the Famicom ones wouldnt fit in a NES) and providing them free of charge, CDC also got the blessing of the State of Minnesota to trial a system where the NES could be used as a means for people to play the lottery from their living room.