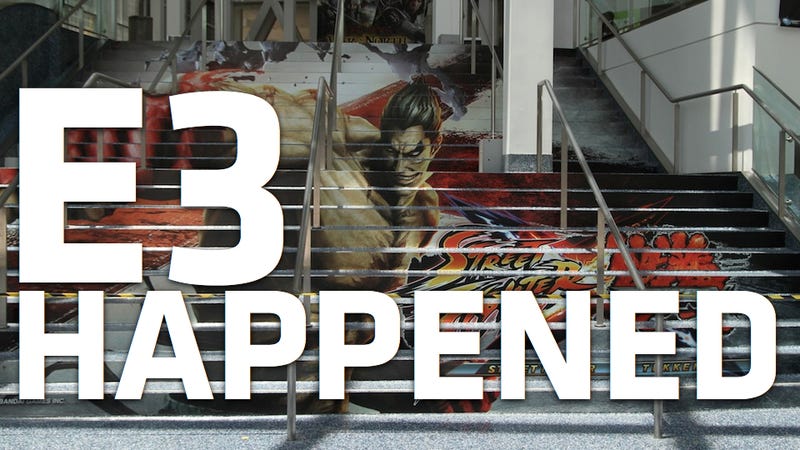 They call it E3, which isn't that cool a name.
Absurdly, you may have also heard, that E3 is Video Games, or what (some/most) of the big, rich companies in the gaming industry would have you believe is Video Games.
That's kind of right.
Each June (sometimes July), the ESA does this E3 thing.
The people who put it on, the ESA, represent the gaming industry. They represent them in the Supreme Court, where, last year, their lawyers tried to convince nine justices that California shouldn't make selling really violent video games to kids a crime. (They're still waiting for an answer from the Supremes.)