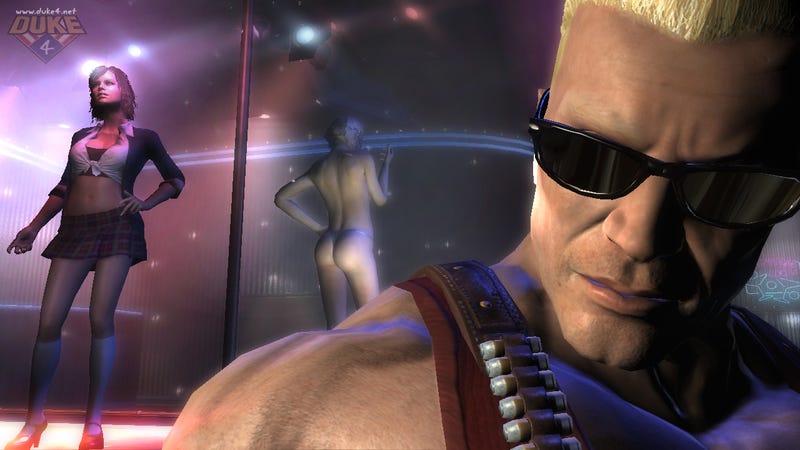 A third-party public relations firm tweeted last night that they would be "reviewing who gets games next time and who doesn't" based on the bad reviews pouring in about Duke Nukem Forever.
"Too many went too far with their reviews... we r reviewing who gets games next time and who doesn't based on today's venom." Jim Redner, of The Redner Group, tweeted out.
Redner later backtracked in an email sent out to an undisclosed group of publications. In that longer email (see below) Redner asked for forgiveness and called the initial email an error in judgement.
2K games told Kotaku that they don't endorse the comments made by Redner and confirmed that "The Redner Group no longer represents our products."
"We have always maintained a mutually-respectful working relationship with the press and do not condone his actions in any way," a spokesman said.
While it's unusual for a public relations company, publisher or developer to so publicly call out game critics for reviews, what isn't that unusual is the push back and internal black listing.
Kotaku made quite a splash years ago when we made public Sony's decision, delivered in an email, to blacklist us from all of their events, their games, their interviews in retaliation for publishing a reported-out rumor about the PS3 Home that turned out to be accurate. But the only thing unusual about that particular blackballing was that it was official and on the record.