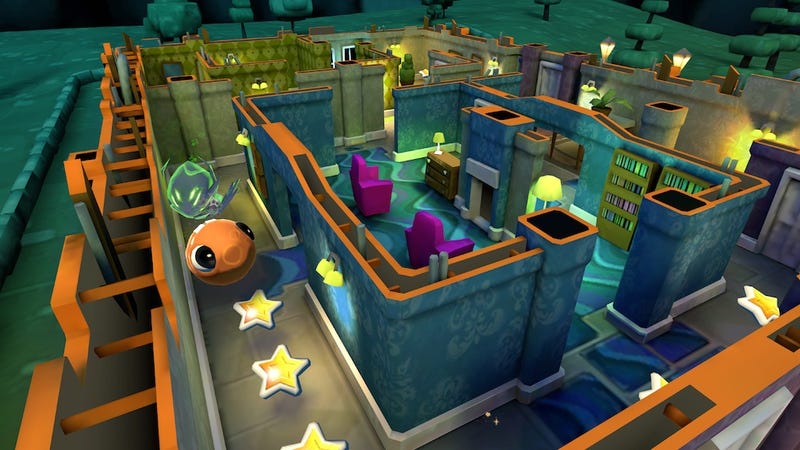 Packed with more than 30 minigames, Little Deviants is the perfect game to get to show off all of the features, controls and bells and whistles of the NGP.
During my time with the game, I had a chance to check out three of the games in the collection. In the first, I tried my hand at guiding a dropping deviant through a maze of obstacles using the six-axis motion sensors built into the NGP.
Next up was the minigame shown off in Japan that had me rolling cute balls around a cartoon landscape. To move the ball toward the goal I had to press into the underside of the NGP. When I pressed it looked as if my finger was rising up from the ground, creating a hill out of the landscape.