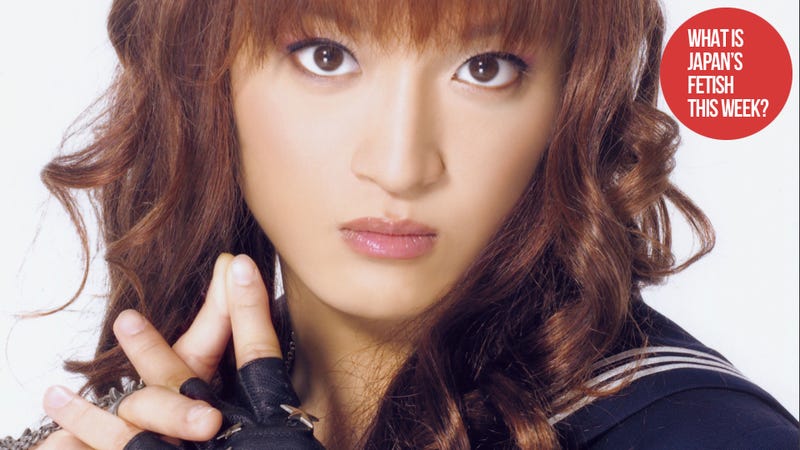 Lipstick. Long hair. Cute dresses. They're beautiful women, but they're not necessarily all women. In Japan, they're called "男の娘", or literally "male daughter".
Pronounced "otokonoko" or even "otoko no musume", the moniker is a play of words on "男の子" (otokonoko) or "boy". Japan has a long history of cross-dressing, and these otokonoko are geek-infused modern incarnations.
Otokonoko are not necessarily gay. They might be bi-sexual. They might be heterosexual or even asexual. Sexuality can come into play, of course, but otokonoko is about costume and expressions of femininity. And nerds.
Infused with an otaku sensibility, otokonoko eschew brands for geek street cred, taking inspiration from anime, manga and video games instead of the catwalks of Paris and Tokyo. In spring 2009, an otokonoko maid cafe called New Type opened in Akihabara. "Really normal-looking people come to cafe," New Type's CEO J'zK-layer told Kotaku, adding that the male to female customer ratio is 6 to 4. On weeknights, New Type holds multiplayer PSP gaming sessions and even has loaner units for PSP-less customers. The cafe has been so successful that it even opened an online shop that specializes in otokonoko garb. The shop stocks blouses, dresses, wigs and accessories aimed at otokonoko.
CROSS-DRESSING - In Japan, men who wear women's clothing are called jyosoku (女装子).
The use of the word "otokonoko" for cross-dressing became popular online a decade ago, but manga and anime depicted boys who look like girls for years before. Anime Andromeda Shun and gender-bender gag manga Stop!! Hibari-kun! featured pretty male characters who were often confused with females.
Historically, clothing is connected with rank and identity in Japan. Over a thousand years ago, royal edicts dictated what types of clothes and even what colors men and women of certain classes could wear. Clothing as a gender marker remains strong in Japan—so does the desire to break down that gender marker, yet at the same time preserve it.
Otokonoko J'zK-layer and New Type mogul
It's a contradiction, really. Historically, kabuki actors are all men, a tradition that continues today. For centuries, to depict female roles, Japanese kabuki actors have been dressing as beautiful women. Young males, called wakashu, played the onnagata or female role. Japan isn't alone; English theater during Shakespeare's day was a male-only preserve, with young boys playing the female roles. However, as time passed, women entered English theater. In kabuki, this never happened. Popular male actors continue to play female roles, and kabuki, like sumo, remains men only.