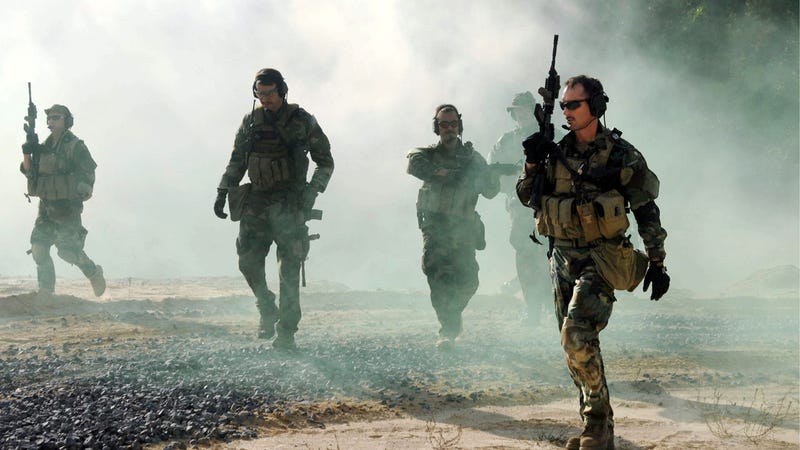 A brief audio clip that we believe is a piece of the upcoming Modern Warfare 3 refers to SEAL Team Six, the unit widely assumed to have killed Osama Bin Laden in a raid in Pakistan earlier this month.
It makes perfect sense. America's favorite fighting men would have to get mentioned in the 2011 edition of the jingoistic Modern Warfare series. It is, however, both a likely coincidence and a sign that the new edition of the hottest franchise in video games might again be pushing some provocative buttons before year's end.
The SEAL Team Six reference is barked in an audio file that was part of a larger leak of presumed Modern Warfare 3 images, story details and sound clips provided to Kotaku. Those leaks indicate that Modern Warfare 3 involves a near-future war between the United States and Russia, though it focuses on the operations of elite military units spread around the globe. In the audio file, which can be heard here, a voice of a military operative says: "Seal Team Six was sent in but they lost half their team on infil. We need to strike fast before the Russians can launch a counterattack." The word "infil" is likely shorthand for "infiltration". The rough audio file may be part of the game or part of a promotional campaign around it.