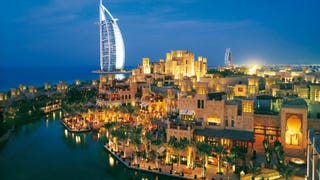 Back in April, I was standing in a Miami beach-front hotel talking to people from Capcom, the games publisher that invited people like me to check out their new games. (We paid our own way, if you care). I joked that they could up the ante and do their event in Dubai next year. Too expensive, they laughed.
Not too expensive for Capcom's sometimes-rival Namco, I guess.
Namco's been holding an event in the world's most luxurious city this week. We're not there, though we're catching the news that's been trickling out.