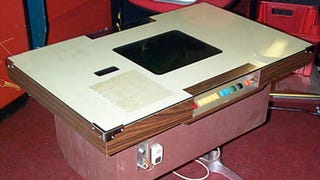 It's one of those quirks of history that Nintendo, a company synonymous with colourful characters and fun video games, made its very first independent venture into the world of arcade gaming with...a board game adaptation.
While 1981's Donkey Kong and 1983's Mario Bros. are most people's introduction to Nintendo arcade games, the company's first coin-op video game machines actually date back to the late 1970's.
Between 1973 and 1978, Nintendo, which was only just beginning to move away from its trading card, toy and other less savoury roots into the world of video games, released a range of arcade machines, most of them (with the exception of 1975's EVR Race and 1978's Test Driver) light gun shooters.