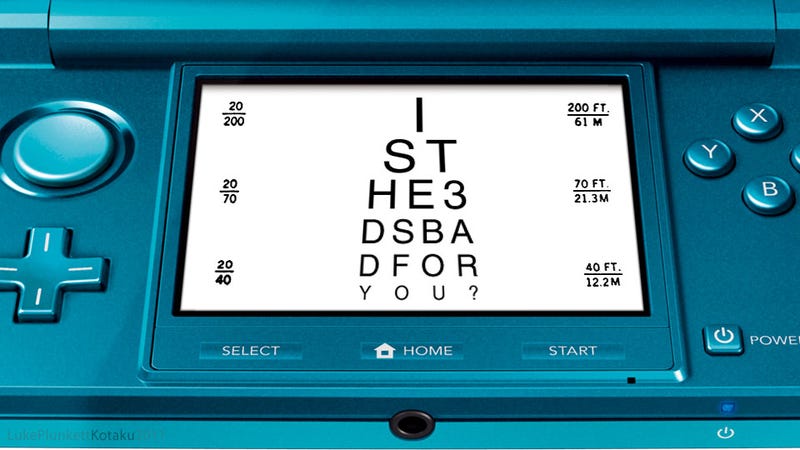 A couple of days before the Nintendo 3DS officially went on sale in the United States, I brought the machine to a pair of eye experts, so they could look at the thing and I could look at them.
I've never taken a video game machine to the doctor before. It's not been part of my routine.
In the old days my new video game consoles appeared under the Christmas tree; for a time after that, I bought them, then played them. Most recently, as was the case with the 3DS, they have arrived through the mail, sent by their manufacturer to me as a reporter, so I can start playing them and writing about them, prior to the machines' official launch. Doctors were never involved in this process.
The 3DS, the first portable game system to show its game graphics in glasses-free 3D, however, nearly demanded a medical check-up.

The box Nintendo's machine is sold in is marked with more safety warnings than usual, including a health advisory that states that the "viewing of 3D images by children six and under may cause vision damage."
Warning people about 3D on a 3DS is like warning people about color on a color TV. It makes the very selling point of the device seem somewhat dangerous, or if we want to be less severe, since I've been using the machine for a few weeks now with no health problems, we could call it experimental.