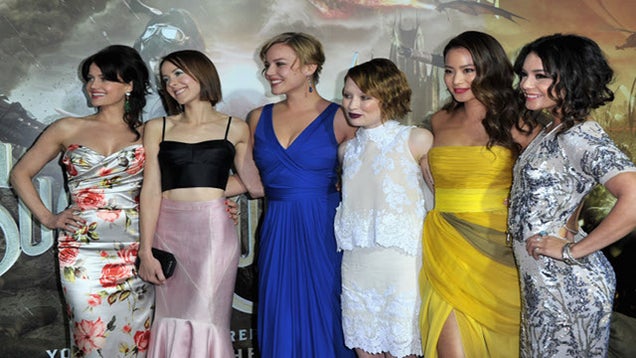 "A young girl is institutionalized by her wicked stepfather. Retreating to an alternative reality as a coping strategy, she envisions a plan which will help her escape from the facility." Meet Sucker Punch. So, was the star-studded red-carpet more snake-pit, or fantasy? You be the judge.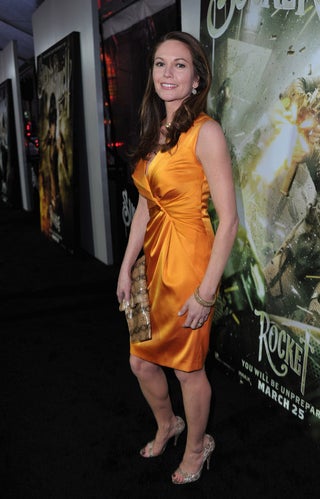 S
Diane Lane goes for cocktail classics in a warm squash-tone.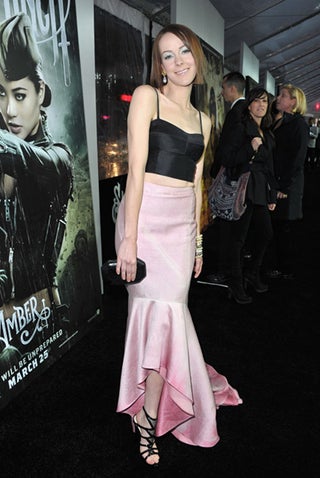 S
Jena Malone in the prom dress of every girl's dreams — both young and romantic.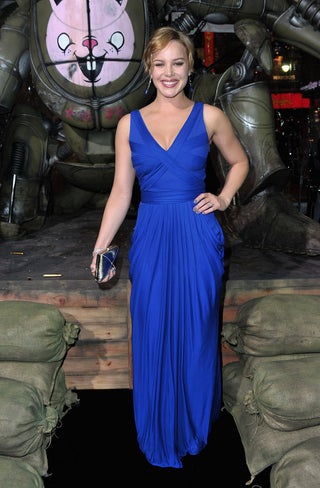 S
Abbie Cornish in a soft, lovely evolution of the bandage concept.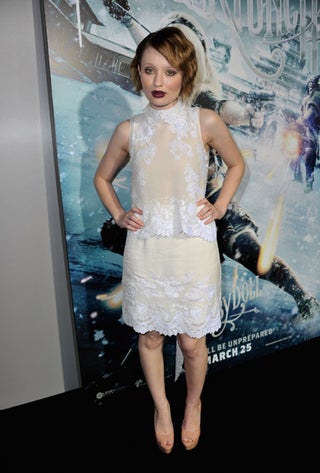 S
Emily Browning goes vaguely goth; her purple lipstick definitely steals the show.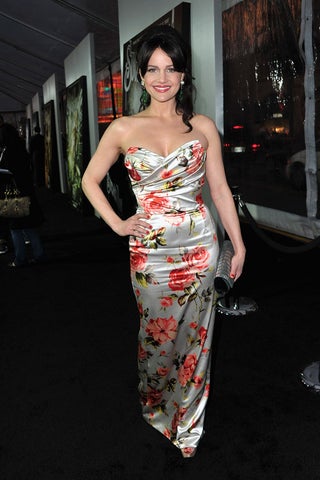 S
Carla Gugino, per usual, opts for flat-out bombshell, without the twist.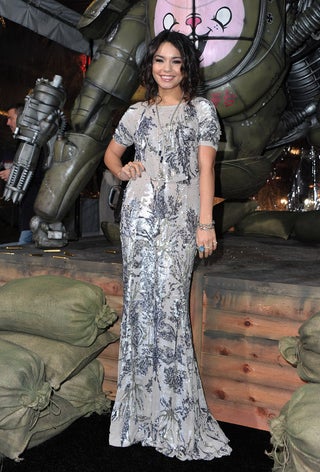 S
Vanessa Hudgens wows in this stunning, backless Jenny Packham.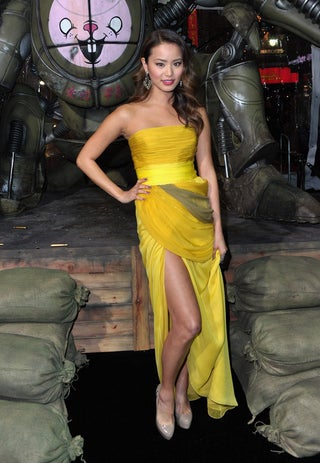 S
Jamie Chung's draped Giambattista Valli is the other standout — both soft and super-sharp!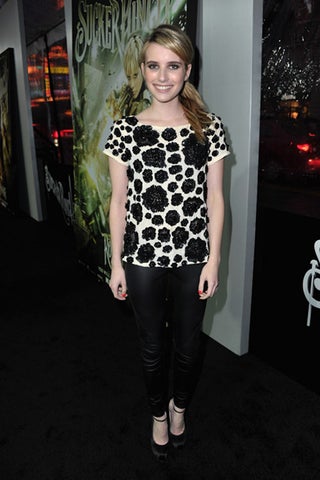 S
Emma Roberts is maybe skewing a little "Dalmation Plantation," but it's nice to see someone breaking the floaty-and-formal mold.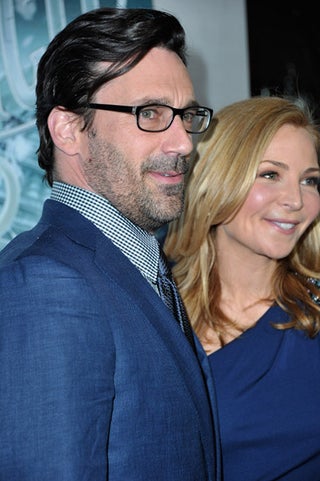 S
And, hey, as long as he's here, we might as well take a gander at Mr. Hamm.