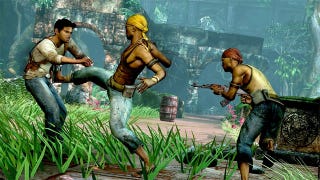 The director of The Fighter and I ♥ Huckabees is hard at work on transforming Uncharted: Drake's Fortune into a movie, much to the chagrin of some fans of the PlayStation 3 game. What does David O. Russell have to say to his early haters?
Slashfilm took that question ("How does it feel to be an academy award nominated and a critically acclaimed director, [who] has to see a bunch of video-game fans (who've never made a movie) bitch about ruining Uncharted before he's even finished the script?") to the director to find out.
Of course, that question is referring to casting rumors of Mark Whalberg as Nathan Drake and a family of treasure-hunting, justice-dispensing antiquities experts. Russell cops to not being much of a gamer, but argues that, well, he's not making a game.