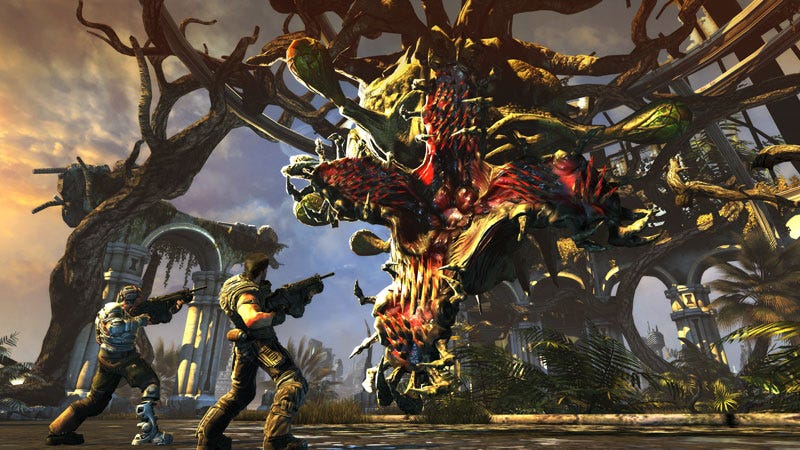 Getting a brand new computer gaming rig soon? Mike Capps, president of Epic Games, says you should let it rest up for the release of Bulletstorm next week.
I asked Capps, as he strolled down the Academy of Interactive Arts & Sciences red carpet last week, how he'd break in a new gaming computer.
"Right now what would I do?" he asked. "I would take that gaming computer, set it aside for a few weeks. I would play Gears of War for awhile, to bide the time, and then I would get Bulletstorm on Feb. 22. I mean come on... it's awesome
"It will make (your system) weep if you play it in 3D, full screen, full resolution. It's gorgeous. I'm really proud of it."
I asked Capps what he thought of people likening People Can Fly's soon-to-be released, over-the-top shooter with the perpetually delayed, but finally-gonna-launch Duke Nukem Forever.