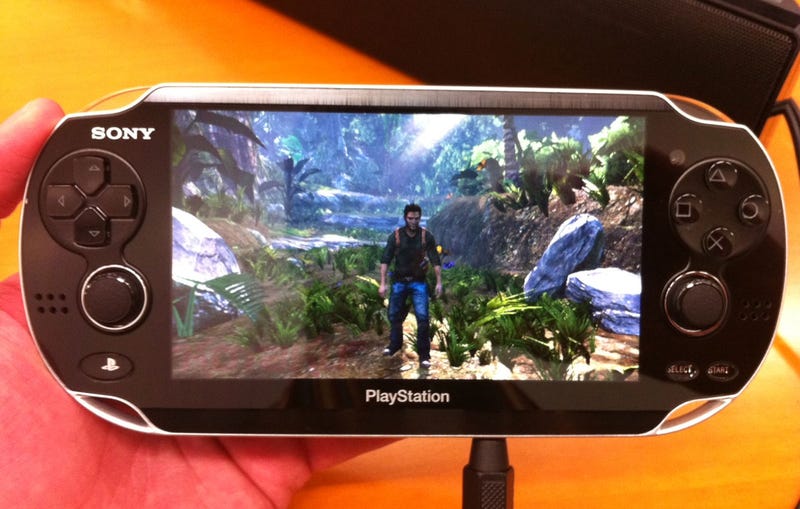 Today in Tokyo, Sony unveiled it's newest PlayStation Portable, codenamed Next Generation Portable, or NGP. And I've played with it.
During Sony's event, the NGP's beautiful OLED screen was stunning. It looks even more stunning up close. The touch elements on the front screen were more than serviceable, offering a new experience for PlayStation Portable gamers.
At first glace, the NGP seems large. It is, measuring out larger than the PSP-3000. But while it isn't the smallest handheld on the block, it is surprisingly light.