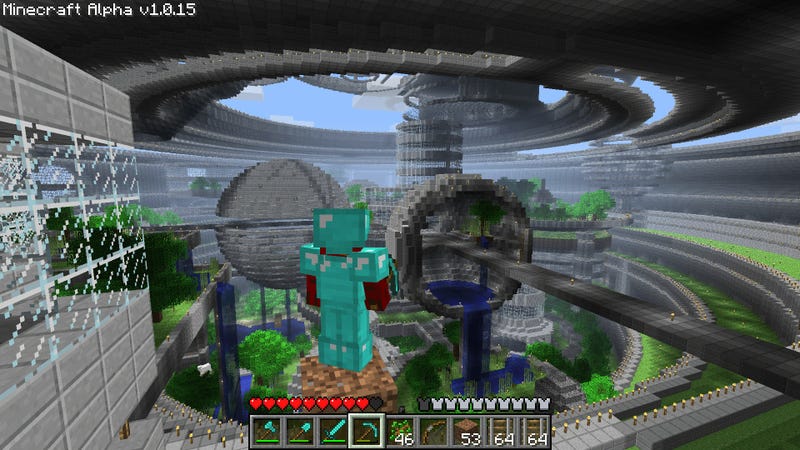 The phenomenally popular computer game Minecraft which attracted more than two million gamers worldwide while still in its alpha state will go into beta on December 20. With that comes polish, some changes, a raised price and more.
Minecraft creator Markus "Notch" Persson made the announcement today on his development blog, promising that the new beta version of Minecraft will come with "a larger focus on polish and content, and we'll start early on with adding proper modding support with a stable API." (An API, or application programming interface, allows a piece of software to work more effectively and cleanly with others.)
Minecraft is an attractive, albeit blocky-looking, game that forces you to fend for yourself on a randomly-generated island full of hostile enemies, providing you the tools to cope, tools with which you can create wondrous things. Its flexible content creation options have inspired countless gamers to turn the world of Minecraft into amazing landscapes, contraptions, homages to favorite games and even a primitive computer.