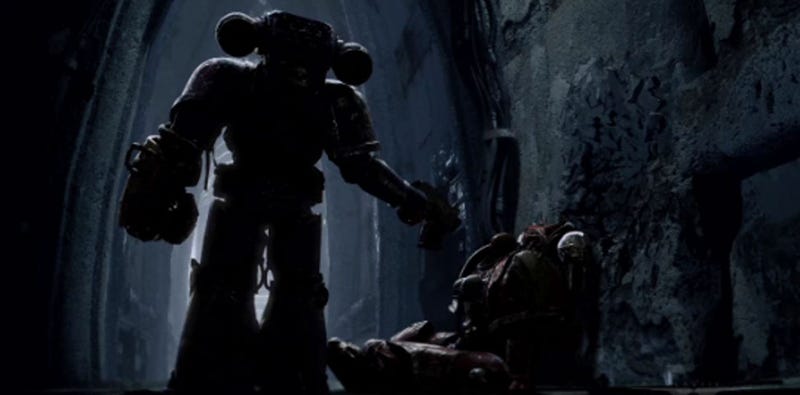 We were tipped this trailer earlier today, which looks like it serves as a promo reel for Australian CG studio Plastic Wax. It's for/from the upcoming Warhammer 40K game Space Marine, and it enjoys a spot of the ol' fisticuffs.
Plastic Wax are specialists in computer-generated animation with a long resume in the video game business, having worked on cutscenes and cinematic sequences for games like BioShock, Borderlands and, keeping it in the 40K family, Dawn of War II.
They also did the big E3 trailer for this game.