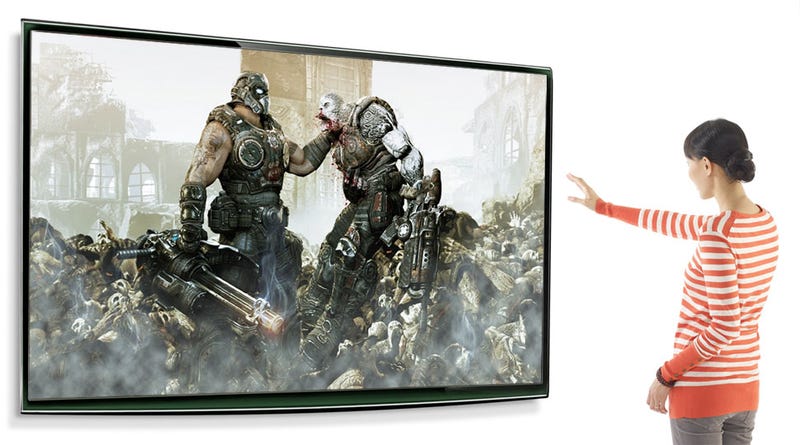 Epic Games' beefed up Xbox 360 shooter series may be adding a little motion control to its Locust-chainsawing action, according to one report that says Gears of War is getting Kinect enabled.
IGN claims that a "reliable source" has indicated to the publication that some type of Gears of War experience with Kinect support will be unveiled at next month's Spike TV Video Game Awards, where new, exciting announcements tend to happen. Whether that might mean Gears of War 3, Kinect controls patched into some already released Gears game or an all-new entry in the series IGN does not specify.
Last year, when Kinect was still known as Project Natal, Gears of War series designer Cliff Bleszinski said motion controls were "not the kind of thing you tag onto a game like that," referring to the then-unannounced Gears of War 3. But the B also said Kinect was "another amazing way that we can expand the gaming experience to a wider audience and enhance what's already there."