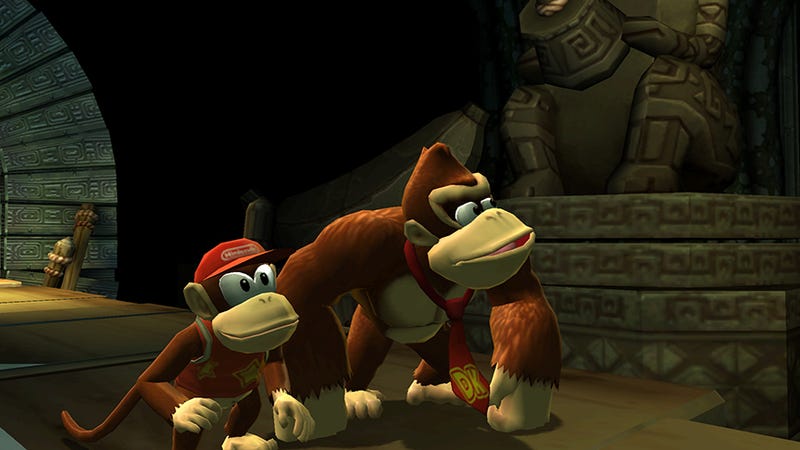 First there was Donkey Kong, but then there was Diddy Kong, Cranky Kong, Lanky Kong, Dixie Kong. It continues. This month, we get Super Kong. He's like Donkey Kong but with silver fur and a blue tie.
He's here to help.
This month's Wii game Donkey Kong Country Returns, which lets players control Donkey and Diddy Kong, will feature special appearances by Super Kong. The new Kong arrives as part of a help system designed to enable struggling players get through the game's toughest levels.
That's a good thing, because the new game a side-scrolling throwback to the Donkey Kong Country series from the Super Nintendo era, is not easy.