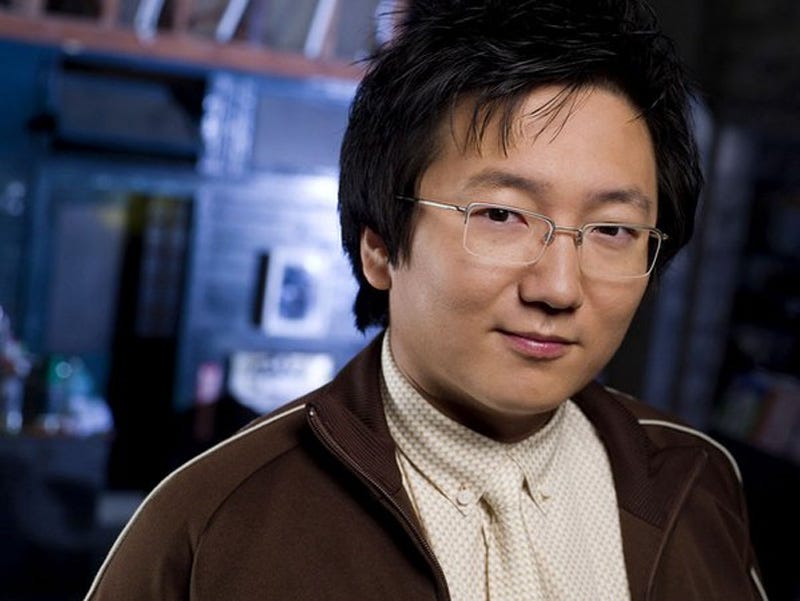 Entering the press room at BlizzCon 2010 late Saturday afternoon, I overheard one of Blizzard's PR people arguing that Final Fantasy XIII was the best in the series. I couldn't help but get involved. Neither could Heroes star Masi Oka.
I didn't get involved in the conversation because Masi was standing there. I got involved in the conversation because someone, who shall remain nameless, was calling Final Fantasy XIII the best game in the Final Fantasy series.
As I approached, an attractive Asian female started to loudly argue that Final Fantasy VII was the greatest game in the series, hands-down. The Blizzard PR rep argued that it was overrated. I crassly commented that Final Fantasy VII was only popular because teen girls want to see Cloud and Sephiroth making out.
The argument went on for nearly a full minute before I realized I was in a Final Fantasy discussion with Hiro Nakamura and his female companion. I wasn't even sure it was him until he held out his hand and offered, "Hi! I'm Masi."
Somewhere deep inside me my inner fanboy was screaming, but there was Final Fantasy to discuss. I showed Masi and friend my tattoos.