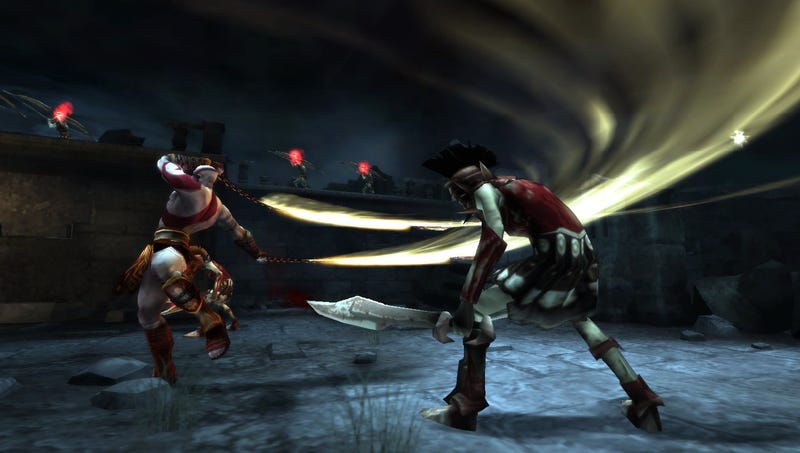 To the people on buses and benches, necks bent and eyes locked on their Angry Birds, make way for one of the best 2010 portable games that you need buttons to play, the one starring an angry Greek god who rips wings from birds.
God of War: Ghost of Sparta is a palm-sized epic video game, the fifth game on a Sony platform to star the growling mortal-turned-god, Kratos, the second on the PlayStation Portable. Released more than two years after its pocket-sized predecessor, it fills a narrative gap by sending Kratos through Atlantis and beyond to solve the mystery of his lost brother. This is hyper-violent Greek mythology the rampant killing of gods and mortals made fully interactive and, no, not with any radical gameplay twists this time around.
Ideal Player
A person who wants to hold in two hands a widescreen high-action Hollywood-style blockbuster — and who won't be turned off by a hero who slices the legs of a Cyclops who chases him, and then stabs its eyeball.
Why You Should Care
Ghost of Sparta has three hills to climb: It needs to keep a gray series fresh lest it allow Kratos to become the new milked Madden; it needs to somehow possibly look good in the shadow of March's PlayStation 3 blockbuster God of War III; and it needs to attest to the relevance of console-style portable gaming in a day where portable gaming satisfaction is often attained in the 20 seconds it takes to doodle-jump.