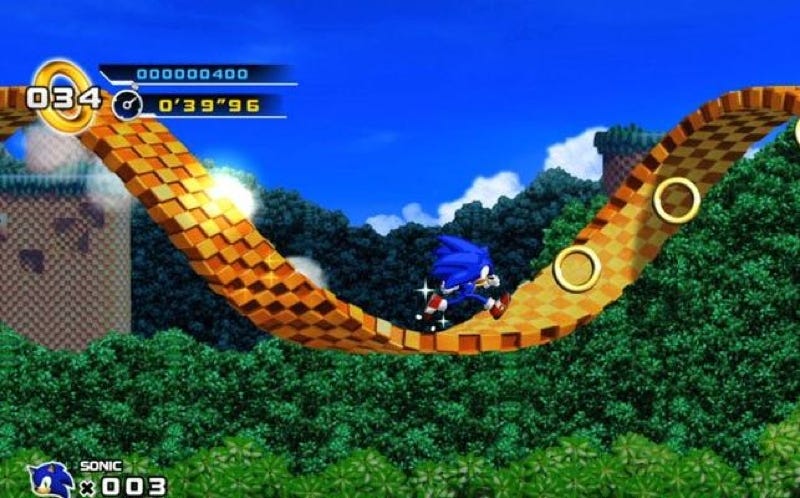 Sonic the Hedgehog 4: Episode I is a sequel 16 years in the making. Pitched as the direct descendant of 1994's Sonic the Hedgehog 3, Sega's taking the series back to a simpler time. Does Sonic 4 deliver?
Sonic The Hedgehog 4 is a simple, straightforward 2D side-scrolling platformer, the kind Sega and Sonic Team used to make. In classic Sonic fashion, the hedgehog with attitude collects rings and battles the evil Dr. Eggman. Stages will be familiar to seasoned Sonic fans, but the game has a few twists in addition to its new coat of hi-def paint.
Ideal Player
Grown-ups whose parents bought them a Sega Genesis (Mega Drive) instead of a Super Nintendo. Anyone who favored a blue hedgehog over a plumber. Those who want a Sonic game without swords, guns or sports cars.
Why You Should Care
This is the Sonic the Hedgehog game fans have been begging for: no 3D gameplay, no new animal friends and no bizarre hedgehog-human romance. It's all blue skies from here! Or is it?