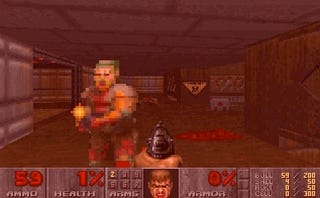 It is the season for battling in the Supreme Court about whether it should be a crime to sell very violent video games to children. No such law exists for other forms of entertainment. Who is for? Who is against?
Should very violent video games be illegal to sell to kids, the way certain kinds of pornography can be?
Do you side with the co-creator of the Fantastic Four? Or do you side with the former Governor Moonbeam?