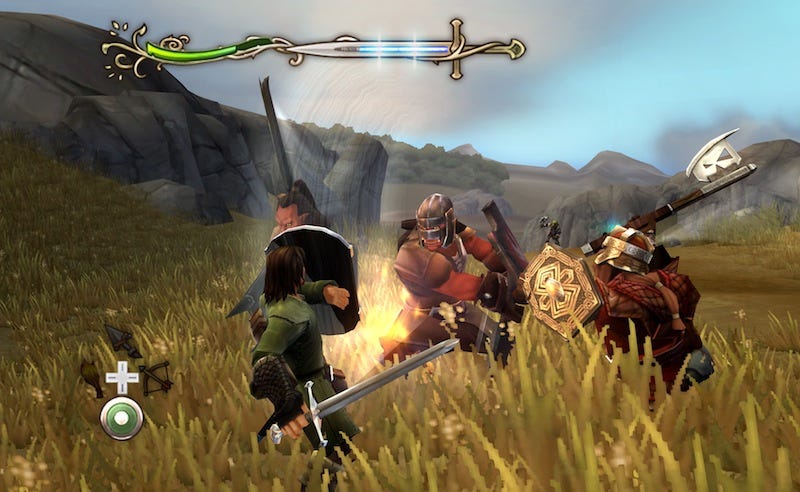 Playing through the latest Lord of the Rings video game is about as difficult as turning pages to read the Lord of the Rings books. That's bad new if you seek a challenge; not-bad news if you enjoy touring Middle Earth.
From one of the best Wii developers of games you've sadly probably not played (House of the Dead: Overkill, Battalion Wars II) comes another re-telling of the J.R.R. Tolkien Lord of The Rings saga, that tells the Frodo story mostly with a focus on Aragorn, the man who will be king by the time the evil Sauron is defeated and the books are closed.
This is a game that flirts with being a Zelda, a brawler and something fascinatingly unusual: an interactive journey through the not necessarily accurate version of a remembered tale. Would you settle for a solid, easy co-op Lord of the Rings adventure primarily for kids?