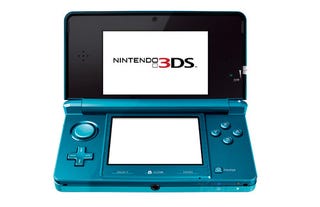 Nintendo has not officially given the Nintendo 3DS a release date. The company has only stated that the Nintendo 3DS will be out before April 2011. It could be out a lot sooner.
Takahiro Amano, who is apparently an employee at peripheral company KeysFactory, has tweeted:
"On November 20, eleven 3DS products that we designed will go on sale all at once. People who are buying the 3DS, buy it at the same time! There will be more details on our home page." He then provided a link.
Nintendo is planning on making the portable's release date public on September 29. It is perhaps worth nothing that Microsoft is releasing the Kinect on November 20 in Japan and that until Nintendo reveals the release date publicly, it is possible that it could change.