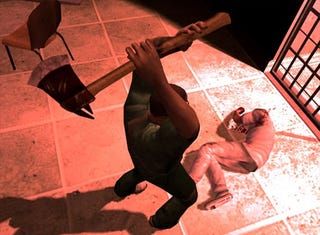 The U.S. Supreme Court will hear oral arguments on Nov. 2 in Schwarzenegger v. Entertainment Merchants Association, regarding a California law against selling or renting violent games to kids.
Court watcher SCOTUSblog posted the schedule on Monday. The games case is one of seven from which new Justice Elena Kagan has not recused herself; her previous work as U.S. solicitor general has required her to step down from six of the cases in the upcoming term.
This is the last stop for the 2005 law, ruled unconstitutional in a federal district court in August 2007, and at the appellate level in February 2009. The law wants to levy fines against retailers who rent or sell to minors video games depicting "especially heinous, cruel or depraved" violence, such as torture.