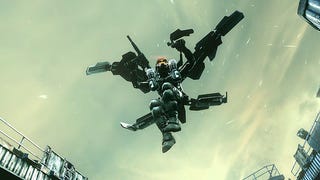 Killzone 3's multiplayer is loaded with features new to the series, including five career paths, three times as many character levels to unlock and dynamic cut-scenes that highlight the top player's in-game efforts.
The game, due out in February, also fully supports both playing in 3D and using the PlayStation Move motion controller.
The key goals for multiplayer in the upcoming PlayStation 3 shooter was to create an experience that is accessible to everyone, makes playing with friends a breeze and provides a "colossal immersive experience," said Martin Connor, lead multiplayer designer with developer Guerrilla.
With that in mind the developers scoured through the comments and recommendations provided by fans of Killzone 2's multiplayer and came up with a short list of things to add and adjust.
Among the things tweaked was the matchmaking system, which was completely overhauled to dump players into games much faster, adding a new dynamic spawning system to keep you closer to friends and the in-game action and streamlining how easy it is to get to multiplayer from the menu.
The team also revamped the rewards system bumping up the number of ranks a player can achieve in online play from the 15 found in Killzone 2 to 45, and adding more than 100 medals and a new round-based ribbon system.
Bigger changes include adding two new multiplayer modes (deathmatch-like Guerrilla Warfare and story-driven Operations), and amping up the type and number of close-quarter combat kills.
Killzone 3 multiplayer will have five different career paths, each with six weapon and six ability choices, and individual leveling, meaning you have to rank up in each career to unlock weapons and new skills. The careers are medic, marksman, infiltrator, tactician and engineer.
Killzone 3's multiplayer also has robotic exoskeletons and jetpacks.