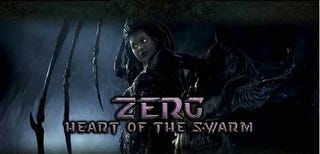 StarCraft II: Wings of Liberty may have just come out but it's never too soon to think about what's next. There isn't a lot of information on StarCraft II: Heart of the Swarm, but we do know some things.
First of all, what is the next StarCraft II game?
The middle chapter of the StarCraft II saga is called Starcraft II: Heart of the Swarm. It was announced at BlizzCon 2008 when Blizzard revealed that StarCraft II would be split into three parts.