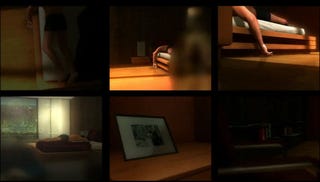 In theory, the PlayStation 3 controller is a complicated mechanism, a device with too many buttons for the average person to understand. In theory, the better control mechanism for interactive drama is a good old remote control you can wave.
Heavy Rain, which is indeed an interactive drama made to be appreciated by regular people who like cop shows and mysteries, will soon support Sony's Move controller.
For me, a person who is comfortable with a PS3 controller, the Move feels like it is just no good for this task. Last week, at a Sony showcase event, I tried playing Heavy Rain with the Move. This is a game I liked. This Move was a controller that had already impressed me.