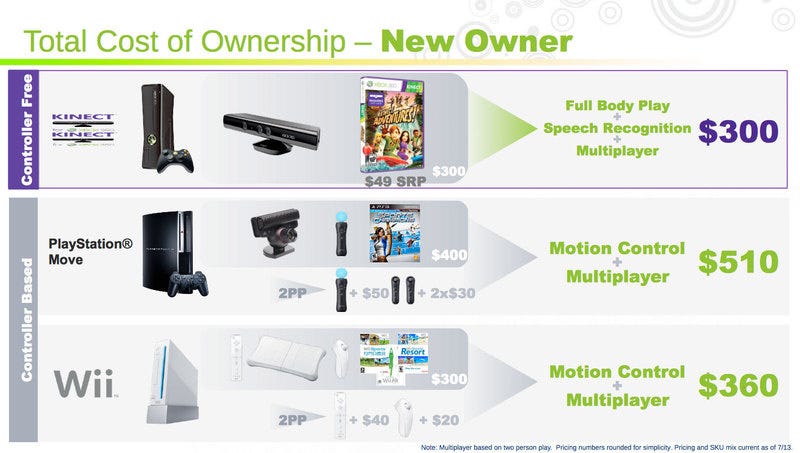 This look at Microsoft's internal take on the true cost of motion gaming, obtained by Kotaku, has its charm, but isn't completely anchored in reality.
Microsoft, it seems, makes the argument that you need all of the stuff shown from Sony and Nintendo to match the motion-controlling abilities of Kinect on the PS3 and Wii. But it's hardly an apples-to-apples comparison.
The same is true for this other slide, showing the cost for existing owners of the three systems.
So what is a fair comparison? That's hard to say, but lets look at all of the costs associated with all three systems:
The cheapest way to get the Xbox 360 Kinect experience is to buy their new bundle, which includes Kinect, Kinect Adventures and an Xbox 360 with 4GB of memory for $300. You'll most likely want to buy an add-on hard drive, but Microsoft hasn't announced any pricing on those. Judging by previous experience, though, it's not going to be cheap.