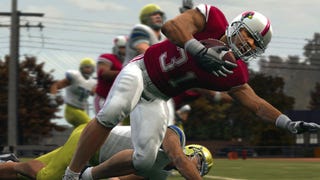 The return of college football means the return of tradition, pageantry, and the voice of an old friend on Saturday afternoons - such as Brad Nessler welcoming you to another classic showdown between the Death Bats and the Cash Money.
Eat your heart out, Keith Jackson.
Following last year's unexpected enthusiasm for NCAA Football 10's rebuilt create-a-school feature - supported by the 2,400 unique and even zany nicknames Nessler recorded for the game - EA Tiburon has poured even more effort into getting more teams nicknames into NCAA 11, nearly doubling the library to 4,600, 14ers to Zorros.