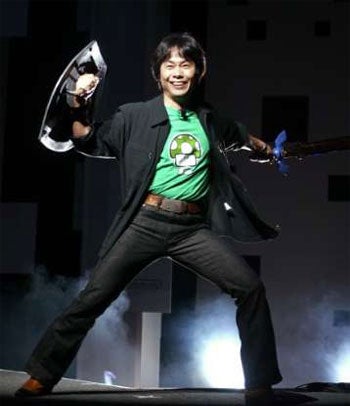 The Elecontric Entertainment Expo in Los Angeles is mainly an enthusiast event. The mainstream press pays it lip service, but it's dominated by flashy games for hardcore gamers. None of this Facebook stuff. Something Nintendo remembered for 2010.
The company's shows had developed into something of a train wreck in recent years, their 2007, 2008 and 2009 press conferences devolving into an embarrassing parade of Ravi Drums and Cammie Dunaway trying to make James Patterson's Women's Murder Club sound exciting.
In 2010, though, things were different.