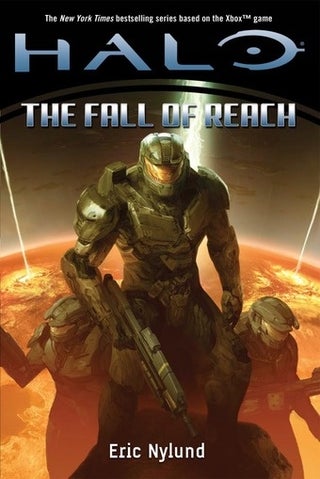 S
The publisher of the original Halo novelizations will reissue the original trilogy "with updates and all new original content" in August, beginning with Halo: The Fall of Reach, the prequel that predates the upcoming game by almost a decade
Tor Books, the well-known science fiction imprint, no doubt plans to capture interest in the Halo canon as the game's release date nears. In a news release about the reissue, the publisher reminded fans that Eric Nylund's Halo: The Fall of Reach, Halo: The Flood, and Halo: First Strike will be joined later in 2010 by "The Forerunner Trilogy," which is being written by Greg Bear.
The Fall of Reach was published in 2001, with The Flood and First Strike coming in 2003. The Fall of Reach of course serves as a prequel to the Halo continuity; The Flood concerns events of the first game, with First Strike bridging it to Halo 2, which had yet to be released when the book was originally published.
That's the reissuing's new cover art above.