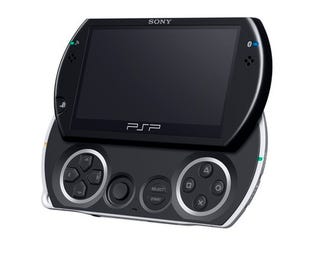 Sony released today its financial results for the 2009 fiscal year (April 1 - March 31), and where there's results, there's hardware sales figures.
The Networked Products & Services division - of which Sony Computer Entertainment is a part - saw its sales fall by 10%, the company blaming exchange rates, along with both a decline in sales of Vaio computers and the PlayStation Portable for the drop.
That finger-pointing is justified in the case of the PSP, which fell from 14.1 million units sold in 2008 to just 9.9 million in 2009. That's a big drop, despite the launch of the PSPgo, and and goes to show that it's not just you who wants a new PSP console. Sony could do with it as well.