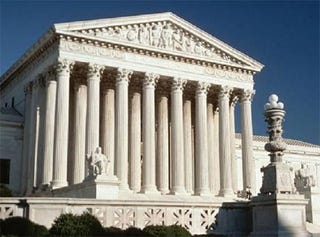 The legality of a state regulating the sale and rental of violent video games to minors will be decided finally by the U.S. Supreme Court, the justices decided today.
Whatever the outcome, the decision of the justices could have a much wider impact on how freedom of speech is treated in the United States.

SCHWARZENEGGER, GOV. OF CA V. ENTERTAINMENT MERCHANTS, ET AL. was one of two new cases the court granted Monday for a decision next term, which kicks off on Oct. 4.