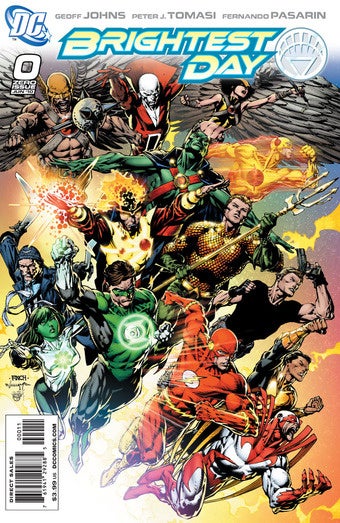 As is so often the case, the press I'm reading about comics is about crossovers. Blackest Night. Siege. They are, despite the hate they get — the suspect claims of "event fatigue" — the most popular thing in comics.
Technically, we're at something of a lull in crossover comics. DC just finished their Blackest Night and is at least a couple of weeks away from starting the follow-up, Brightest Day. (The checklists are already running in the comics, though, letting us know which extra comics we could maybe buy to keep up.)
Or course, crossovers are popular. Even gamers love them. Who doesn't like character A hanging out with character B? If Characters A-Z can hang out together that is, in theory, all the better. The theory is less inspiring when one reads, as I did, that a crossover I disliked both times that I read it is the favorite crossover mini-series of one of the men in charge of future crossovers. Yes, former DC Comics executive editor Dan Didio, now one of several co-publishers of the line that includes Superman, Batman and Green Lantern, loved Infinite Crisis. That would be the mini-series that "fixed" problems in DC continuity by having one character punch a representative of the multiverse, a series that made sense only when dozens of spin-off issues, spin-off mini-series and spin-off issues that spun off the spin-off mini-series, were all read together.