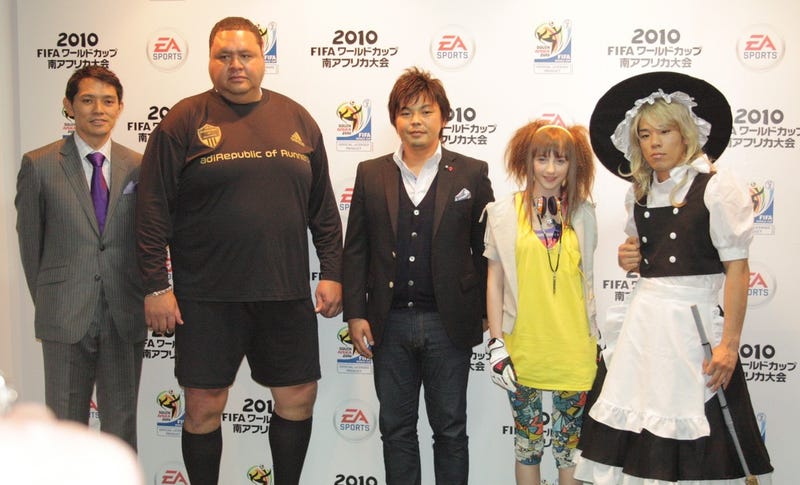 What do you get when you mix a washed up sumo wrestler, a cross-dressing fighter and a 14-year-old YouTube idol?
You get a press conference for EA Sports' FIFA soccer game.
Yuichiro "Jienotsu" Nagashima, the cross-dressing kick boxer, showed up like he usually does — in a wig and wearing women's clothes. Hey, relax, he's cosplaying as witch character Marisa from the Touhou Project bullet hell shooter!