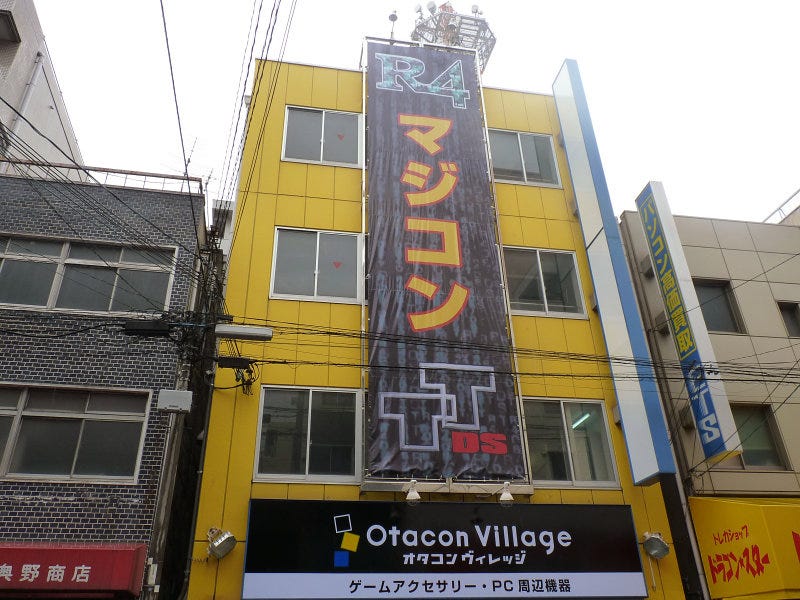 Well, that was quick. Real quick.
On April 11, retail shop Otacon Village was slated to open for business. The store, located in Osaka's geek area of Den-Den Town, featured two banners on the front of the shop that read, "R4, Majikon, TT DS".
As Kotaku posted previously, the R4 cartridge itself is not a piracy device; however, it can be used to play pirated Nintendo DS games. "Majikon" is how the device is referred to in Japanese.