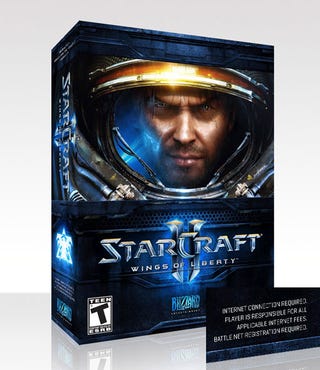 Last we'd heard, StarCraft II was playable offline, but the box art for Wings of Liberty clearly states "Internet Connection Required." Has there been a change in plans?
Screenshots distributed at BlizzCon last year had us questioning whether or not StarCraft II would require an internet connection to play. The launch screen for the game contained a Battle.net login prompt, leading fans already concerned with the game's lack of LAN support to worry over lack of online support as well.
Blizzard's Rob Pardo set us straight that weekend, saying, "You can play in offline mode if you want - I just don't think you're going to want to," suggesting the online features you'd be giving up are too appealing to miss.