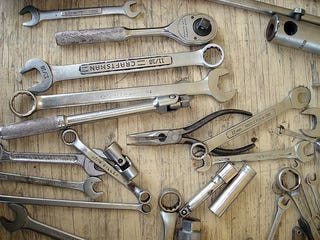 Does your Gamerscore not end in a zero or a five? And does that bug you? If so, you're a little weird, but you're also lucky. There's a guy who knows how to help you out.
The guy is Eric Frey, author of "Uncommon Point Value Achievements v1.0," a handy new guide he has published over at Giant Bomb. He has identified more than 30 Achievements that could — oh no — raise the final digit of your Gamerscore one point. He has found more than 30 that will raise it by two, more than 25 that raise it by three and another 20-something for improving that digit by four.
He also has a list of the 29 games that contain the dreaded NFA, or Non-Five Achievement. This list includes the second Forza, Sonic The Hedgehog, the Orange Box and, as we know, DJ Hero.