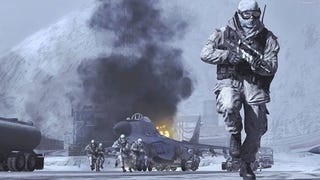 With studio heads at Infinity Ward, the developer of Call of Duty: Modern Warfare and its sequel, no longer employed, you'd think all those remaining at the company would be leaving in mass exodus. They're not, apparently, and here's why.
Sources tell Kotaku that Modern Warfare publisher Activision is delaying paying Infinity Ward employees their royalties. Every employee who worked on Modern Warfare 2 is apparently in for royalties. Traditionally, Infinity Ward has paid staff regular or even "low" salaries, sources tell Kotaku, but offer ridiculous royalties to compensate.
Earlier this month, Infinity Ward studio heads Jason West and Vince Zampella, the men at the center of the Call of Duty developer drama, filed suit against Activision over claims they are owed "substantial royalty payments".